Message from the Director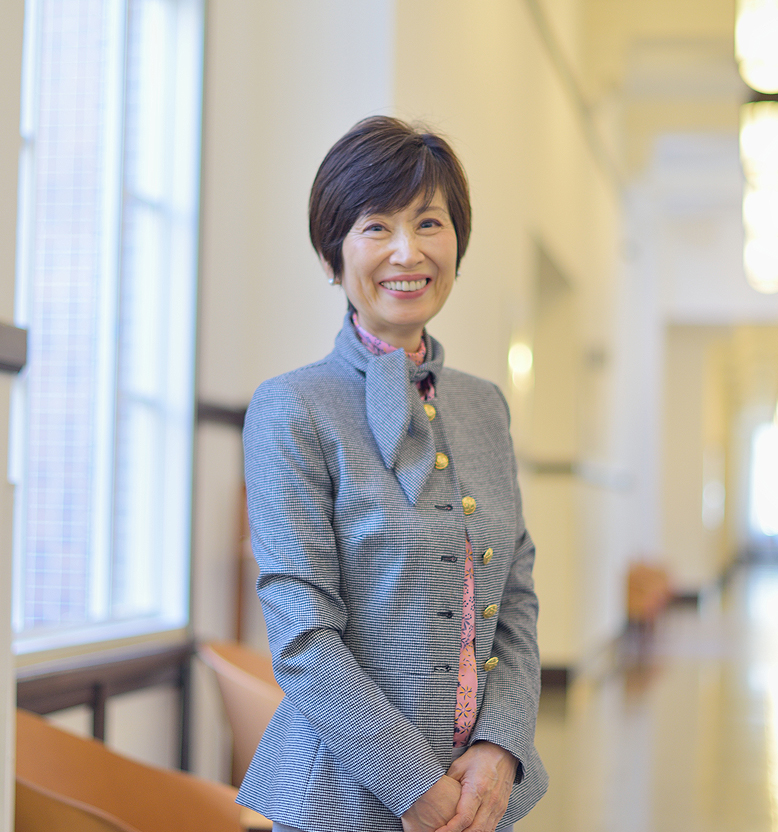 Kyoko Inagaki
Director, Kyoto University Gender Equality Promotion Center.

As globalization progresses, the promotion of gender equality and diversity is becoming increasingly important. The Kyoto University Gender Equality Promotion Center will continue to build on its achievements, and proactively support the university's students and researchers.
Student life and the pursuit of a career in research entail numerous challenges. The Gender Equality Promotion Center provides diverse forms of support, such as an infants' day care room and a nursery room for sick children (currently closed as part of the center's novel coronavirus prevention measures), financial assistance for the employment of lab assistants, courses on gender equality, and mentoring services that provide various types of counseling.
The center also engages in public relations activities to promote Kyoto University to female high school students, such as a newsletter, lectures, and the Roundtable Forum for High School Students, which showcases accomplished female researchers.
The ratio of female students and faculty members at the university is still low, and the center continues to explore new activities and approaches to address gender-related issues and ensure that Kyoto University provides an accommodating and encouraging environment for education and research. We hope that you will support us in our efforts.